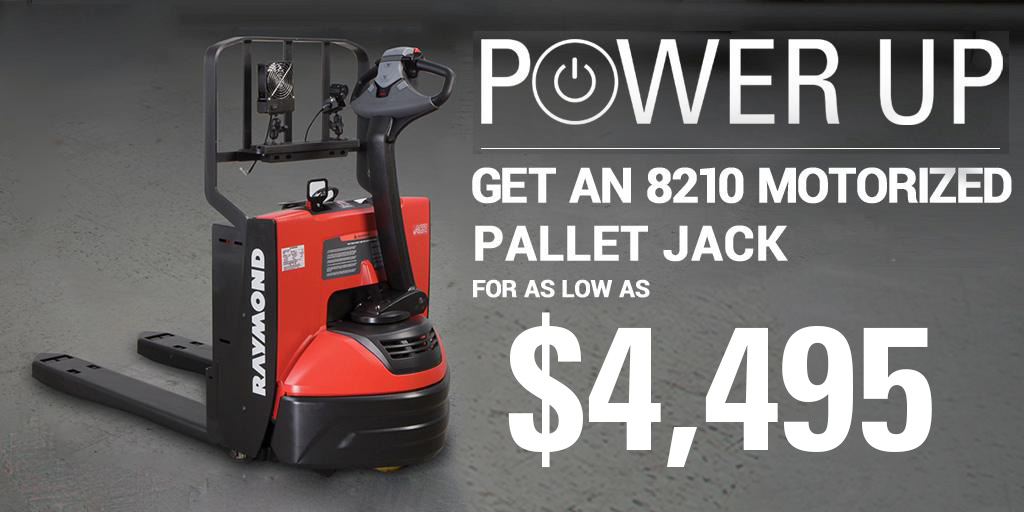 8210 Motorized Pallet Jack

Now is the time to take advantage of promotional pricing on our 8210 motorized pallet. For a limited time you can save on a new 8210! Contact us today to learn more.

• Battery: 24 volt
• Capacity: 4,500 lbs.
• Frame Width: 28 in. overall width
• Power System: AC traction control

Get the Job Done with Smarter Features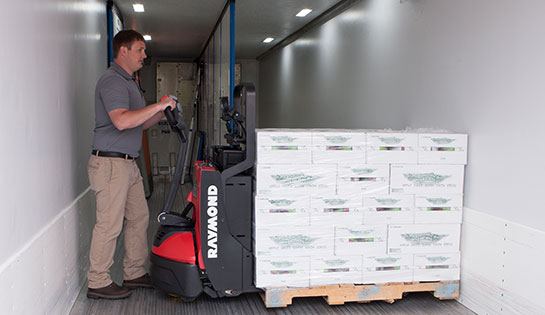 SUPERIOR MANEUVERABILITY
Our exclusive Click2Creep feature automatically reduces travel speed and allows operation with the tiller tucked tightly to the tractor – providing superior maneuverability with slower, controlled speed.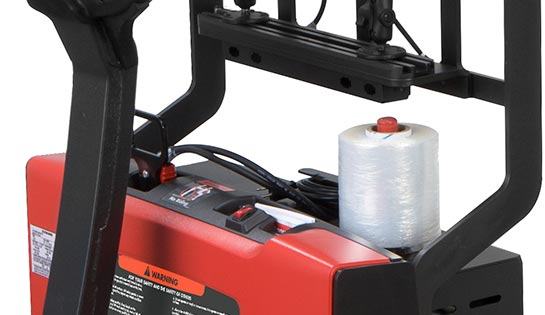 ELECTRIC BRAKE RELEASE
This feature allows release of the electric brake during low battery conditions. No need to remove covers. Truck still retains braking ability when the handle is in the brake or up position.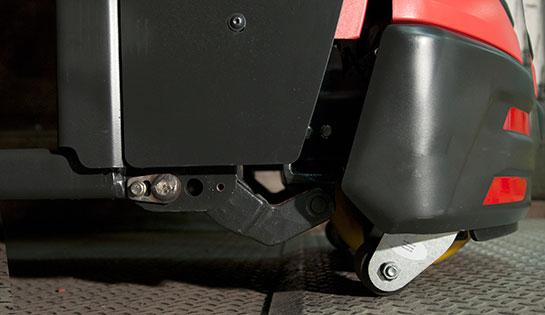 PREVENT UNNECESSARY WEAR
Our unique Lift and Go programmable feature trains operators to travel with forks elevated to prevent unnecessary contact and wear.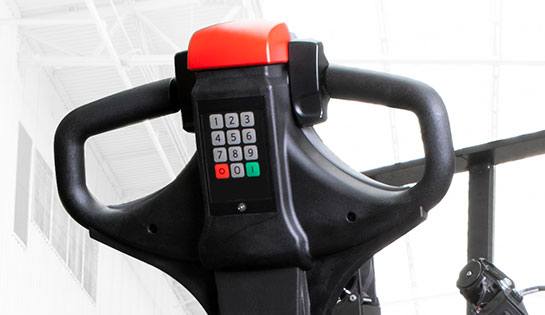 PREVENT UNAUTHORIZED USAGE
The optional Electronic Pin Code Pad provides secure access for operation and helps to prevent unauthorized usage and theft.
Please fix the following errors and resubmit.
Terms & Conditions
Purchase price of $3,995. Purchase price includes 48" x 27" forks and battery/charger pack (24V / 195 AH). Price subject to change for other truck configurations and battery pack options. Offer available at participating Sales & Service Center only, while supplies last. Taxes and freight not included. Truck options in photo are not exactly as shown.