Cold storage warehouses are on the rise. With the development and demand for temperature sensitive pharmaceuticals as well as consumer preference shifting to online grocery shopping, the footprint of cold storage facilities is expected to continue growing.
In the pharmaceutical industry, the products requiring refrigeration is expected to see an increase of 70% by 2021 (from 2017) leading to the need for more cold storage warehousing space.

Grocery sales are expected to hit $100 billion by 2024 and in order to keep up with this trend, cold storage distribution centers will have to shift from retail to industrial properties.
Proven Solutions for Cold Storage
Raymond has a wide range of solutions to best meet the technical specifications for your cold chain needs. The superior performance and unmatched reliability of our lift trucks in refrigerated and freezer environments help keep them operating at peak efficiency. Cold storage conditioning is an available option that protects your forklift's control systems when used in cold storage environments.
8250 Lithium-ion Pallet Jack

Engineered around the IP65 rated Lithium-ion battery pack, our Walkie Pallet Jack is ideal for dock to stock cold storage environments. The UL listed battery pack has integrated heaters and controls that provide thermal management that enable the truck to work longer in cold storage environments without performance drop off.

CAN Communication enables the truck and battery pack to communicate with each other, instantly sharing commands and information for optimum performance.

Onboard battery management system (BMS) allows you to schedule charge times, notifies you when a charge is required and monitors the battery to prevent over-charging and discharging.

Intelligent protection has four levels of features to guard against over-discharge, including low state-of-change warning, reserve power mode, manual travel restriction and dormant mode.

7530 High Capacity Reach Truck

Energy-efficient design for maximum performance in the cold. Raymond Reach-Fork Lift Trucks with the exclusive ACR System deliver performance, reliability, and productivity by lifting heavy loads higher in temperatures as low as -20°F.

Patented open-view mast unmatched visibility to a clear line of sight to the base leg.

Intelligent ergonomic design delivers first class comfort and productivity.

Regenerative lowering reduces energy consumption per pallet moved as well as time and labor changing batteries.

4250 Stand-Up Counterbalanced

Provides versatility from dock to stock and ideal for freezer, cooler and dry storage facilities, performance will not be affected. The Raymond Stand Up Counterbalanced Forklift is designed with the cold in mind and has industry leading cycle times, increasing your productivity.

ComfortStance suspension reduced impact and vibration to the operator by automatically adjusting to the individual's weight.

A tight turning radius requires less total space for operation and allows for precise maneuverability.

Reduced maintenance increases the time between service intervals and the fewer parts can decrease overall operating costs.




Cold Storage Options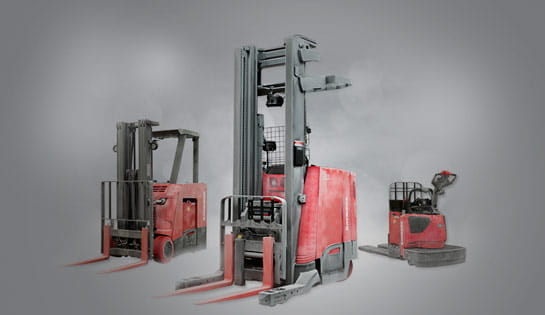 Cold Storage Conditioning

Raymond protects sensitive lift truck control systems with hydraulic, mechanical and electrical components that are matched to different temperature levels to assure peak performance and productivity. Whether your needs vary within an ambient dock to freezer environment or remain in sub-zero temperatures, the correct package is available.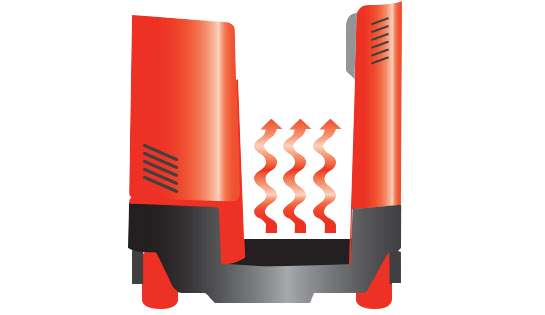 ThermaKit System

Available exclusively on Reach Trucks, the ThermaKit System helps keep your operators as comfortable and productive as possible in temperatures that dip to -20°F. The heated control handle allows operators to wear lighter gloves for enhanced mobility while the heated floor cushion not only keeps the operator's feet warm, but also reduced frost build-up inside the compartment. The thermostatically controlled heater will shut off when the forklift is in a non-freezer environment.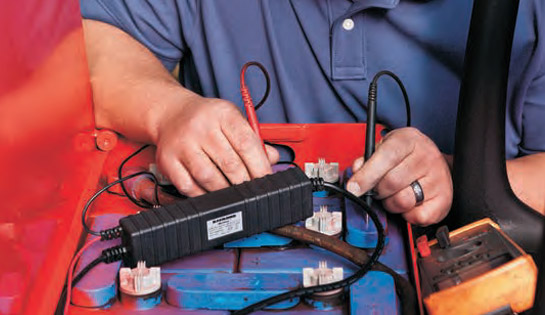 iBATTERY

iBATTERY provides real time data that is vital to effectively manage batteries in cold storage environments. This system monitors battery temperature, water levels, charge intervals and the state of charge, providing access to information as quickly as it becomes available, not when it's too late.
Contact Us
Please complete the contact form below and a Raymond Representative will contact you to discuss your request.
Please fix the following errors and resubmit.